Hydronic Heat Pump Controller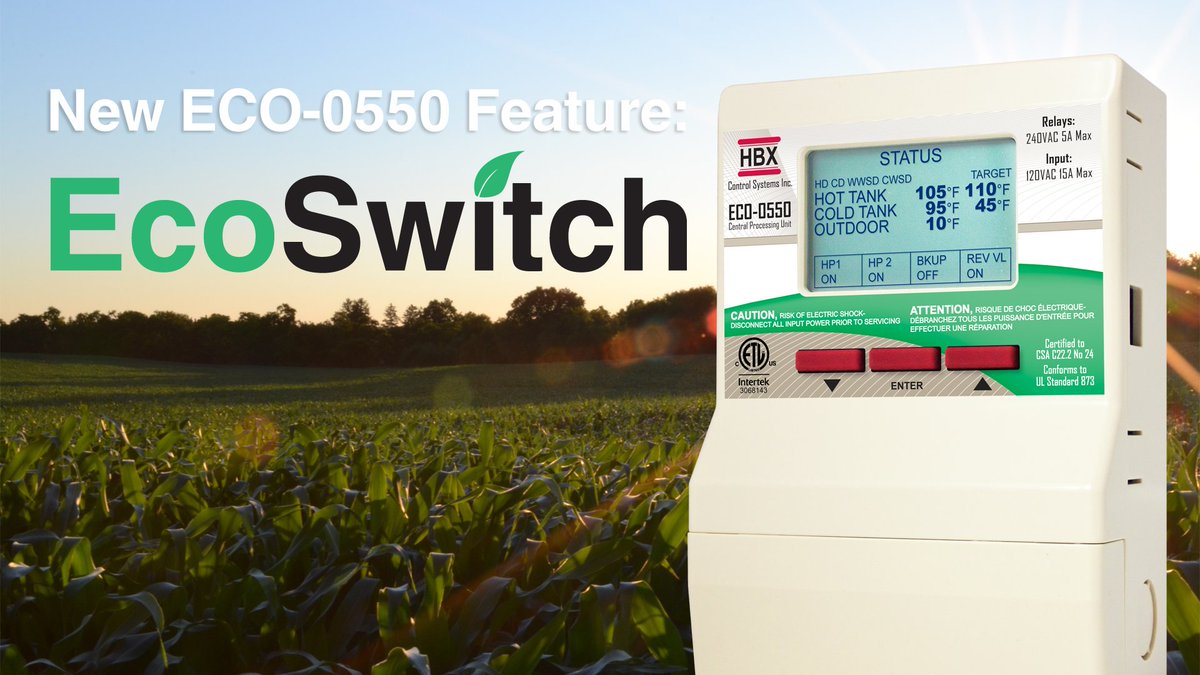 The worlds first Hydronic Air-to-Water Heat Pump Controller
Introducing the simplest, most intuitive control available to the hydronic heat pump industry: the ECO-0550, now with the Thermolinx™ Hydronic Network, allowing you to control your Arctic Heat Pump system from the palm of your hand. The ECO-0550 covers a multitude of heat pump applications and can accommodate multiple heat pumps with a backup boiler, reversing valve for complete system coverage with the ability to control single or dual tank systems.
Adjust priorities from heating to cooling or set heating and cooling outdoor reset curves to maximize the performance of your Arctic Heat Pumps.
For large systems with 2 or 3 heat pumps the ECO controller seamless load balances the heat pumps to ensure equal loads are placed on each heat pump so that no single heat pump is left doing the majority of the work.
Set up Critical email alert notifications and monitor your system in real time.
Remote access via Apple® or Android™ smartphone or tablet devices
Backup boiler control with 2 heat pump operation
Outdoor temperature reset for both HEATING and COOLING.
Single or dual tank modes
Runs reversing valve and/or 3 way valves
Load balances multiple heat pumps by rotating heat pumps based on time or cycles
Automatic heat / cool changeover
Priority setup for heating or cooling
Warm & cold weather shutdown with lag time setup for shoulder seasons
EcoSwitch – Lockout heat pumps and run backup boiler only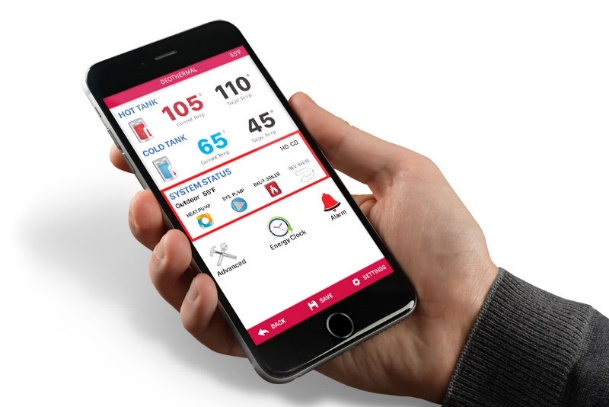 With built in Thermolinx you can now access your heating system on any smart phone or tablet. Make changes on the go, adjust priorities, set alerts, and create schedules. The ECO 0550 is the only heat pump controller that is built for hydronic heat pumps! Connecting and setting up your ECO controller is fast and easy; all you need is a WiFi Router.