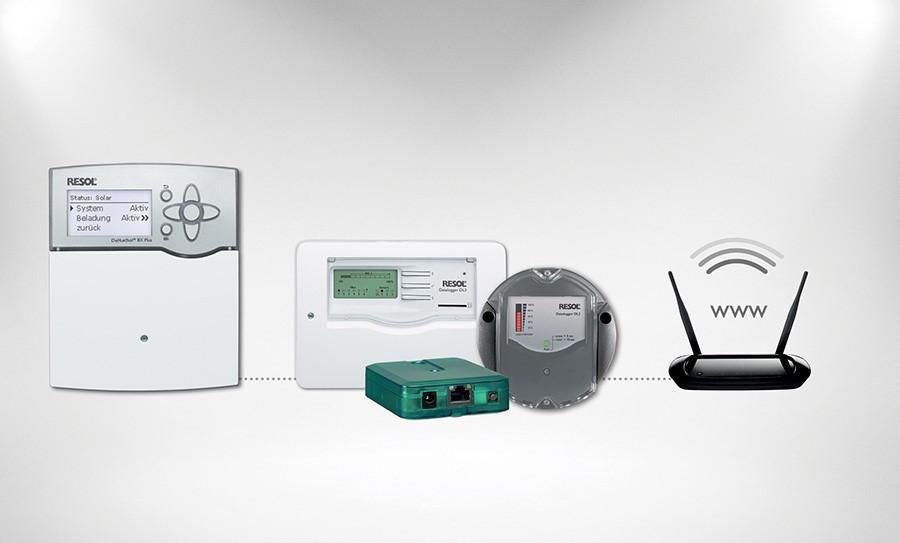 The advantages of Hydronic Heating and Cooling is that we can supply multiple functionalities through the house or business using one centralized system. As an example, an Arctic Heat Pump can be used for heating hydronic in floor heating, central zone heating via a hydronic air handler, room zone heating through fan coils, domestic hot water, and pools or hot tubs. All with one unit! However, to do so properly requires a control logic that can fully communicate the systems requirements. The RESOL MX controller is the most advance hydronic controller with an easy to navigate menu system that is user friendly and can be easily programmed by any homeowner in minutes.
The MX controller is the most versatile hydronic controller on the market. It can combine numerous heating systems into one harmonized system all working together. From heat pumps, gas boilers, biomass, solar thermal, electric boilers, the MX controller can work with all types of heating systems. Built-in heating curve options make this controller the perfect choice for any hydronic heating application. The MX controller stores its historic data on the built in SD card but can also display the data live via the Free Vbus.net platform.
The MX Controller Features:
14 relay outputs and 12 inputs for Pt1000, Pt500 or KTY temperature sensors
Up to 5 extension modules via RESOL VBus® (45 sensors and 39 relays in total)
Inputs for analogue and digital Grundfos Direct Sensors™
Integrated control of up to 4 high-efficiency pumps via PWM outputs
Data logging, storing, easy transfer of controller adjustments prepared and firmware updating via SD card
Cooling over the heating circuit with condensation detection by means of a dew point switch
Simplified timer, 0-10 V boiler control and DHW preheating
Remote access to the heating circuits with room control unit(s) or the VBus®Touch HC App
Extended optional functions, e.g. solid fuel boiler function with mixer and target temperature control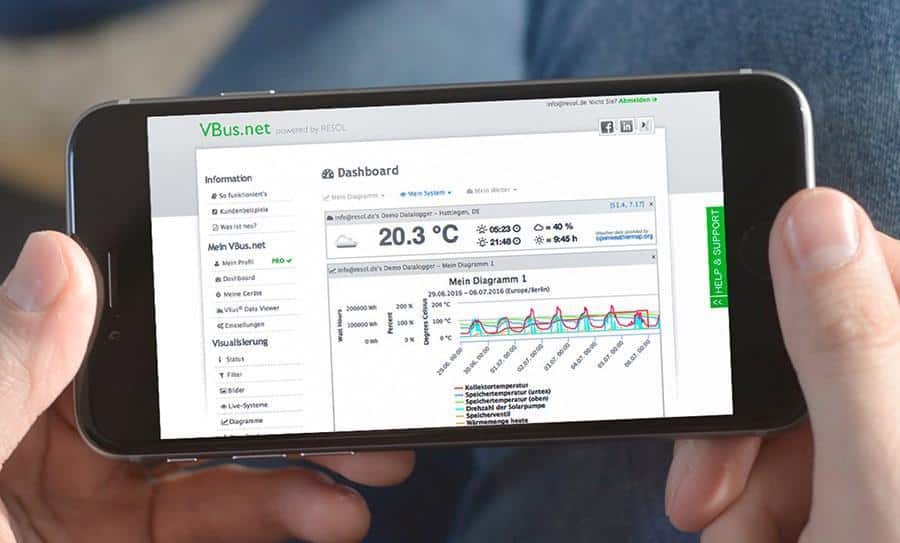 View live an historic data from your system and email performance reports to spot problems and to help optimize the hydronic heating system via the MX Hydronic Controller.

Main wiring board with 14 relays and 12 sensor inputs