Heat Pump and related Articles

British Columbia is the one of the first provinces to offer an aggressive rebate program specific to hydronic heat pumps. This provincial initiative is offering up to $4300 in rebates for B.C. residents who are switching from fossil fuels to a qualified air source heat pump like Arctic.
Arctic Heat Pumps with EVI technology are able to heat a house with outdoor temperatures as low as -30 C (-22F). Variable speed compressor technology adds to the efficiency of these air to water heat pumps. The hydronic heating system can replace most boilers and are ideal for heating with radiant floors, central air handlers or individual room fan coils.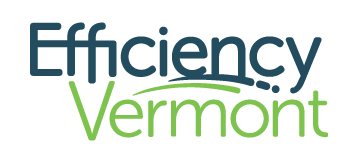 VT, USA is the one of the first states to offer an aggressive rebate program specific to hydronic heat pumps. Air to water heat pump qualify for $500 rebate per nominal ton of output. This is a great news for Arctic Heat Pumps as all three of the EVI heat pumps qualify for the Efficiency Vermont energy program.

Heat Pumps have been around in the USA and Canada for over 50 years so why has their popularity grown so much in the last 10 years? Nova Scotia, New Brunswick, Vermont, Maine and New York all seem to be hot spots in North America for heat pump installations. Perhaps it is the combination of a perfect climate for a heat pump combined with higher than average energy cost? Or perhaps it that installers and contractors feel confident that a heat pump in Nova Scotia will work better than any other type of heating option? When a recent heat pump customer in Maine was asked about why he purchased a cold weather heat pump his answer was because my neighbor purchased one of your heat pumps last year. So perhaps it is the "Jones" effect that people are buying cold weather heat pumps in North Eastern USA more than anywhere else simply because their neighbors are buying them and it has reached a critical mass?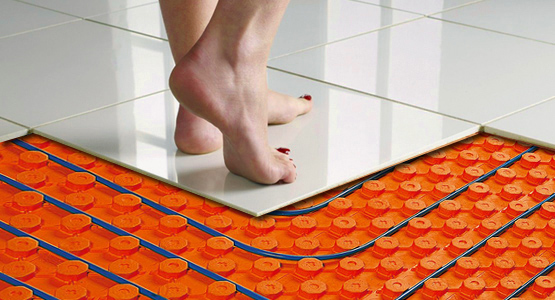 One of the most often overlooked areas of a Hydronic Air to Water Heat Pump is the ability to cool as well as heat. Most home owners are familiar with the advantage of radiant floor heating versus centralized forced air heat, but most home owners including builders have no idea that radiant floor cooling is possible and can be very cost effective for those building a home with hydronic heat. Radiant cooling is quiet, dust free, efficient and has been used in Europe for decades. Most important, studies in USA by Lawrence Berkley National Laboratory in California estimate the energy saving of radiant floor cooling to be over 30% of traditional forced air cooling!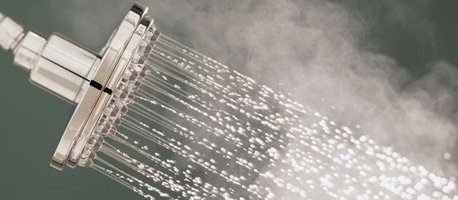 The cost savings of heating and cooling with heat pumps continues to increase as energy prices rise and the advantages of air to water heat pumps become more known. The latest trend for heat pump use can be found in the application to heat domestic hot water. Using a heat pumps for hot water use is a great cost saving use and can be easily added to any Arctic Heat Pump system.
Companies such as Rheem, GE and A.O Smith are all now manufacturing integrated heat pump water heaters that use a heat pump to extract the energy from the air and transfer it to the domestic hot water tank. These single tank systems are designed for domestic hot water and unlike an Arctic Heat Pump can do little more than heat water to about 120 F. With an Arctic Heat Pump System a home owner can heat and cool their house, pool or hot tub as well as provide them with domestic hot water all year round.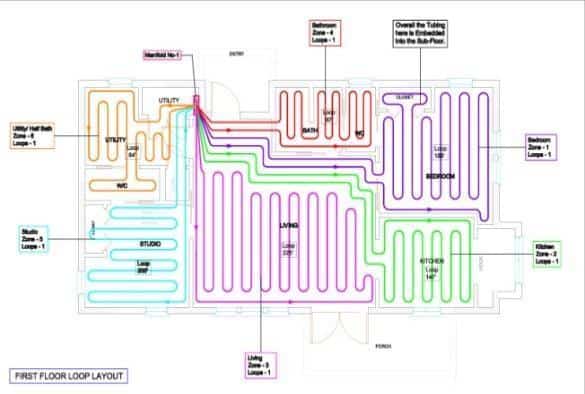 If you are in new construction phase or retrofitting an existing construction, let us help. We can assist you through the design process, as well as put together a complete integrated hydronic heating package from the hydronic heat pump to the PEX piping and manifolds and everything in-between!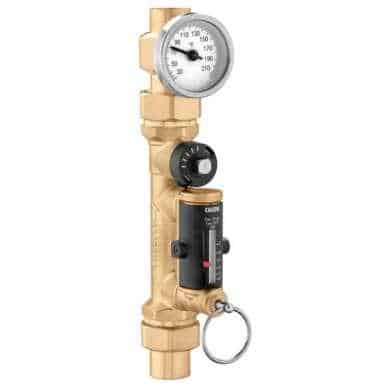 Large Scale Systems can be done by adding multiple heat pumps in parallel. When doing so we recommend the RESOL MX Controller which can pair up to 13 units in series for a very large system size. When adding multiple heat pumps, pipe sizing should be increased after the header to accommodate the added flow of more than one pump.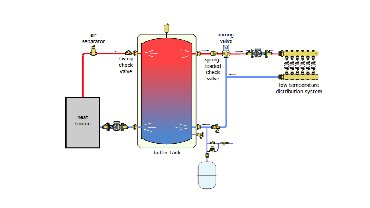 One of the most asked question is do I need a buffer tank with a hydronic heat pump? Despite trying to save some dollars by not purchasing a buffer tank, it is always recommended and should be included in any hydronic heat pump system including both geo thermal and low temperature heat pumps such as Arctic Heat Pump. There are a few reason why a buffer tank is used.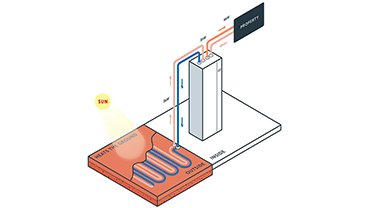 Geothermal heat pumps have been around since the 1980's and are considered a mature technology. They work well and provide home owners great savings. Both geothermal and air source heat pumps work using virtually the same technology, however low energy costs in North America has resulted in low adoption of Heat pump technology which was more commonly implemented in Europe and Asia.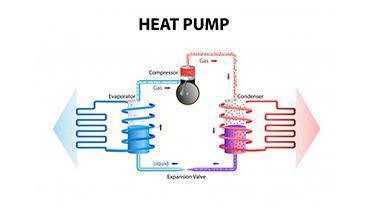 Arctic Cold Climate Heat Pumps are specifically designed to work in temperatures below freezing as low as -25C (-15F). Few people realize that the air below freezing has nearly the same amount of relative energy as it does above freezing. By understanding the concept that air contains energy, we can then begin to understand how a cold climate heat pump can work. Only in space where the temperature is -273 C (absolute zero) is there no energy left in the air.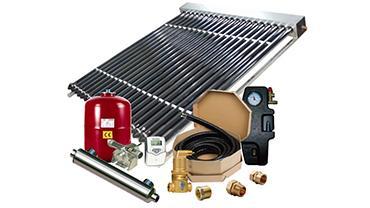 The Arctic Heat Pump is already the most energy efficient air source heat pump for cold climates on the market in North America. However, this is not the only reason that our heat pumps are industry leading for hydronic heating and cooling applications. All of our systems are designed to quickly integrate with a solar thermal heater. This can increase the overall efficiency and operating costs of your system by a further 20%.