Air to Water Heat Pump Rebate Program in Vermont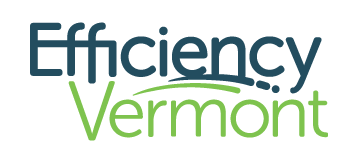 VT, USA is the one of the first states to offer an aggressive rebate program specific to hydronic heat pumps. Air to water heat pump qualify for $500 rebate per nominal ton of output. This is a great news for Arctic Heat Pumps as all three of the EVI heat pumps qualify for the Efficiency Vermont energy program.

040A- $4000
+ Bonus of $500 for Moderate Income
Unlike other rebate heat pump programs focusing on mini split heat pumps, this program focuses directly on using the energy in the outdoor air to directly heat a hydronic heating system. This system is ideal for any customer using radiant floor heating. However, it is into limited to just radiant floor. The Arctic Heat Pump systems are ideal for central heating using our low temperature hydronic air handlers. The program can also be used for hydronic fan coils which provide a similar layout as multiple mini-splits but are more cost effective to install and don't require any Freon installation in each unit which is prone to leaks. High performance radiators such as Slant Fin LTR series can also be used to distribute the hydronic energy throughout the home.
How to Redeem the
Vermont Air-To-Water
Rebate Program
Purchase and install qualifying equipment.
Submit completed rebate form and invoice(s).
All air to water heat pumps require a source of back up heat. The Arctic Heat Pump systems all use a central EcoULTRA hybrid buffer tank that severs both as an energy buffer and hydronic separator but also is a full boiler that can provide up to 29 kw of back up energy (configured with optional heating elements). This means Vermont customers will never go cold during the winter regardless of the outdoor temperature. The EcoULTRA tank also has an optional internal domestic hot water heat exchanger. This copper heat exchanger is 160 foot in length and acts as an on-demand hot water generator able to produce hot water at 98% efficiency.
Hydronic Cooling – While Vermont is a state that can have long snowy winters, the Summers in VT can are filled with sunshine and cooling becomes a priority. The Arctic Heat Pumps can provide both heating and cooling which eliminates the need for any AC system. Cooling can be provided by the same hydronic air handler that provides heat in the winter. Fan coils can be zoned in individual rooms and heat and cool similar to mini-split heat pump system. Radiant floor cooling is also becoming popular by controlling the dew set point in the systems so the floor cools but does not condense.
Why Arctic Heat Pump? The Arctic Heat Pump has a great low temperature performance that can provide heating down to -22 F. however more important to the low temperature operation, is the performance it provides in colder temperatures. This simply can't be matched by other mini-split air-to-air heat pumps commonly found.
Sample Design of
Air to Water Heat Pump
in Vermont