Quiet & Efficient– The brushless DC fan motors are the most quiet fans on the market and DC fans are exceptionally energy efficient drawing as little as 12 Watts to operate. Save over 30% versus other radiant heaters.
Comfort- because each room is controlled individually you can ensure that rooms not in use have a lower temperature than occupied rooms. Each room has its own its own climate control. This reduces un-needed heating costs while increasing comfort.
Energy Efficient Room Zoning
SENSIBLE WATER-TO-AIR HEATING SOLUTION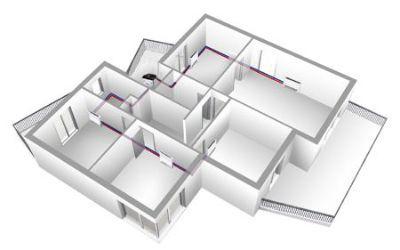 The Ultra-Thin Fan Coil is connected to inlet hot water pipes. The unit's aluminum fin heat exchanger transfers the heat from the hot water to the air. A fan blower inside the fan coil distributes the heat air twice as far in the same time as compared to standard radiators.
Comfortable Living Spaces
PRECISION TEMPERATURE CONTROL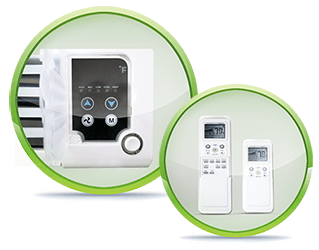 Precise temperature controls ensure even temperature distribution so each corner of the room is just right. Set a different temperature for each room for comfortable spaces.
Control the fan coil using the panel on the unit or by a convenient remote.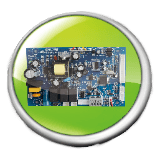 PHNIX multi-functional PCB can communicate with the wall thermostat, control the heat pump or boiler ON/OFF, and switch heating/cooling mode.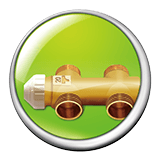 The units are always optimized with the use of an internal 3-way motorized valve which can improve the power utilization and reduce the energy consumption largely.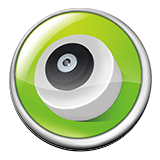 The brushless DC fan motors results in lower noise and higher speed in operation while consuming minimal power (12 Watts).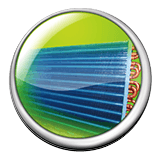 Copper tube/aluminum fin coil with hydrophilic coating heat exchanger ensures the units' higher efficiency and a longer service life.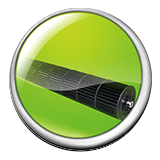 Superior quality cross-flow fan produces larger air volume with lower noise (as low as 24 dB(A).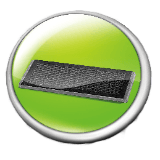 Carbon neutralizes any room odors. Quickly removable for easy for cleaning.
Model

PFP-025V

PFP-040V

PFP-060V

PFP-080V

PFP-100V

Heating Capacity* (Btu/h)
3,600
6,900
9,200
11,800
14,300
Heating Capacity** (Btu/h)
4,600
8,500
11,400
14,600
17,800
Heating Capacity*** (Btu/h)
6,680
10,500
15,300
19,720
25,500
Cooling Capacity (Btu/h)
3,400
6,500
8,500
12,000
14,800
Power Supply (V/Ph/Hz)
110 - 120 V / 1 Ph / 60Hz
Air Volume (CFM)
94
188
270
341
383
Max. Noise (dBA)
30
32
37
39
41
Net Dimensions (H x W x D) (in)
26 x 28 x 5
26 x 35 x 5
26 x 43 x 5
26 x 51 x 5
26 x 59 x 5
Shipping Dimensions (H x W x D) (inches)
29 x 29 x
29 x 37 x 7
29 x 45 x 7
29 x 53 x 7
29 x 61 x 7