Hydronic Zone Control - HBX ZON-0550
The ZON-0550 is the first Wi-Fi enabled zoning control to the hydronic industry and can be used in many different applications from radiant heating to forced air delivery systems or a combination of both applications.
The ZON-0550 module has the capability to control up to four (4) THM-0300 or THM-0500 thermostats per module and can operate pumps, valves or motorized dampers to provide heating and/or cooling to your HVAC system.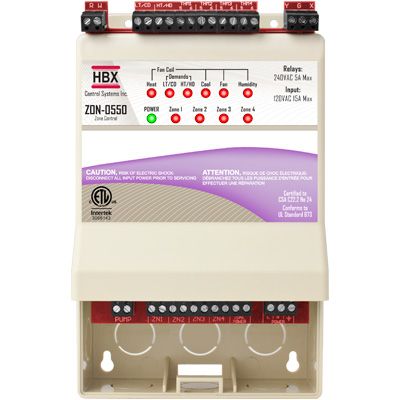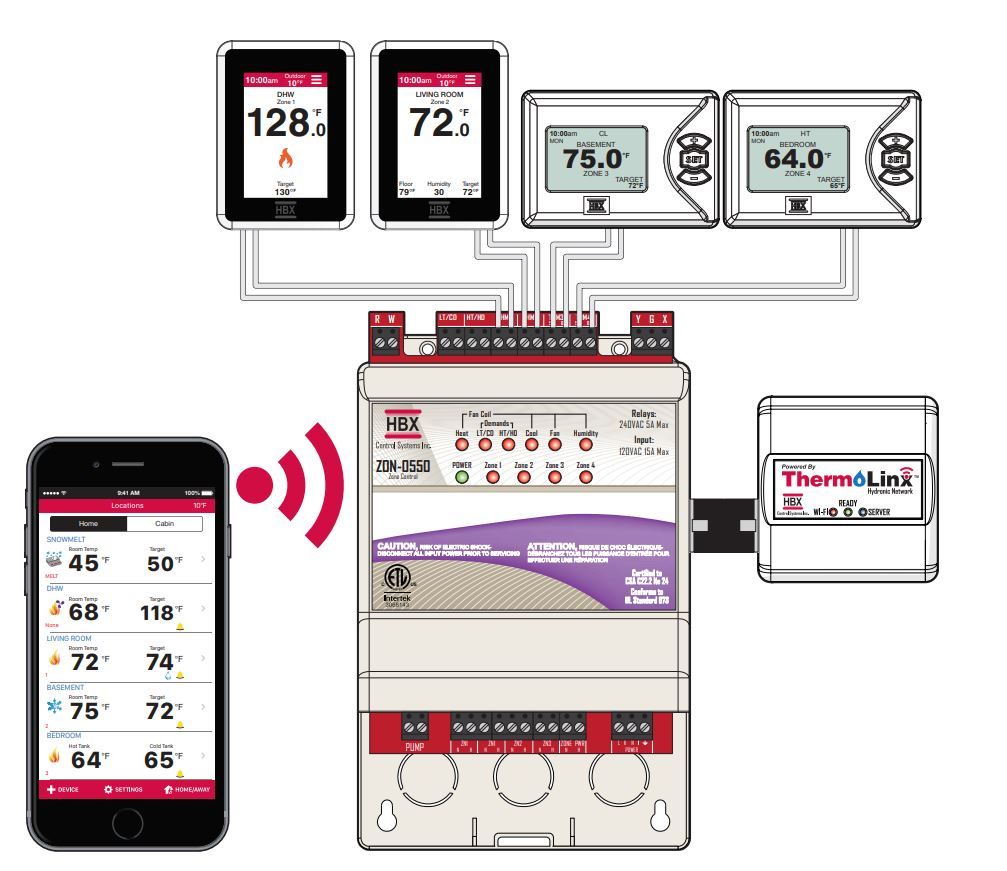 The control can be expandable up to a maximum of 20 zones that utilize wireless pairing communication between controllers.
The zone controller provides outputs (R-W-Y-G-X) for air delivery systems to control fancoils, furnaces, and air conditioning units. The zone outputs also allow for humidification and de-humidification control.
NOTE: Humidity control is only available on Version 2.0 for the ZON-0550 and THM-0500 thermostats. THM-0300 thermostat is not able to control humidity.
The ZON-0550 provides two (2) demands outputs for a boiler with the added benefits of a system pump output and DHW control with priority. For geothermal applications, you can use the same demand outputs to control 2 or 4 pipe systems.
The ZON-0550 incorporates exercising when equipment is not in use to prevent seizure as well as post purge.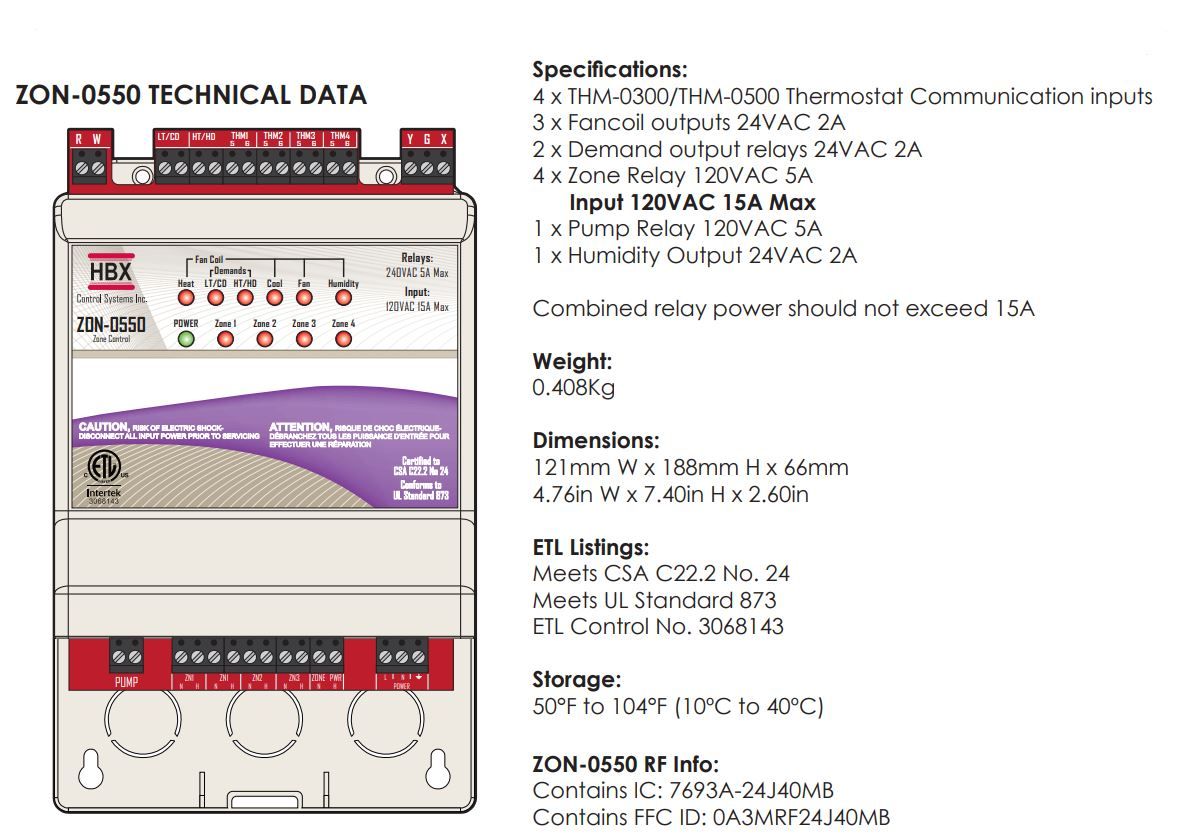 Remote access via Apple® and Android™ Smartphone or tablet devices
Control up to 20 zones per system
Humidification and de-humidification control
DHW control with priority
Zone pump and zone valve control
Damper control with N/O and N/C damper options
Fancoil, furnace, air conditioning control
Demand outputs: High/ Low temp (boiler), Heat or cool demand (geothermal)
Only requires 2 wires per zone to THM-0300/THM-0500 thermostat
Geothermal Mode (control 2 or 4 pipe systems)
Alarm email notification through ThermoLinx mobile app