Pumps and Controller Cost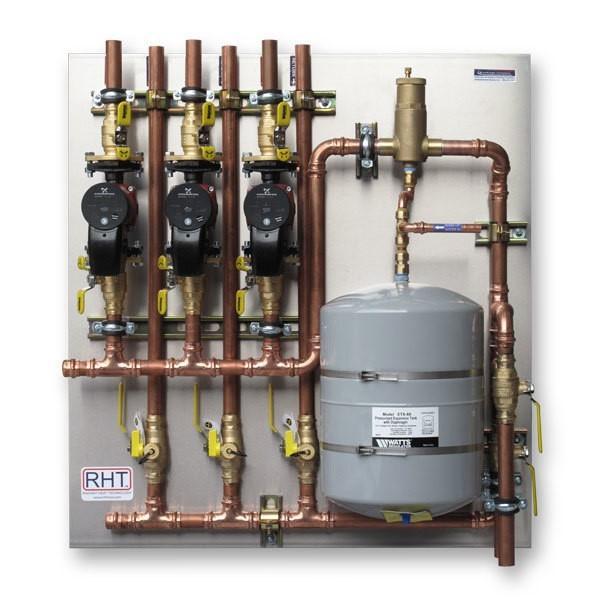 Pre-Fab Pump Panels – ECM pumps
SKU:
Pre-Fab_Pump_Panels_____ECM_pumps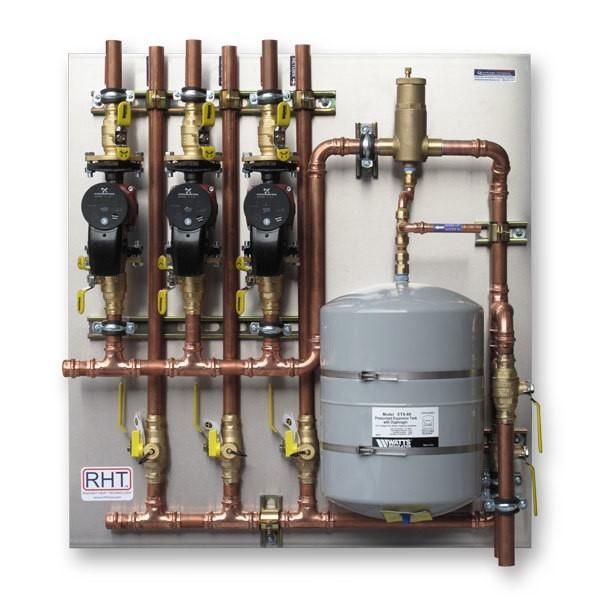 Pre-Fab Pump Panels – ECM pumps
Custom made pump panels utilizing ECM pump motors to distribute to the various zones. This is a cost effective and time savings means of creating a large scale hydronic system with multiple zones. Designed around the Arctic Heat Pump, each pump controls a zone operating on constant speed pressure differential adjusting the flow rate as needed. Comes complete with 1 ¼-1 ½" main line and 1" zone lines. 2-8 zones can be added. Optional Heat Pump cooling zone includes 3-way valve, Hydronic separator and additional cooling pump.
Features:
Secondary loop system utilizing Grundfos Alpha circulators
Choice of 1" or 1-1/4" primary loop (secondary loop is 1")
Choice of three sizes of secondary loop supply/return branches which can be mixed and matched
Taco switching relay with priority and power ports sized for your application
High efficiency air eliminator
Expansion tank
Mounted on an aluminum panel with unistrut and HydraZorb cushion clamps
Dimensions of a 3 pump panel are 36" wide x 36" high x 13" deep
Each additional pump increases the panel width by 6" and a 3-way mixing valve option adds another 12" in width
Commercial-grade Type L copper utilized for all piping
Each panel is custom built to meet your specific requirements