Pumps and Controller Cost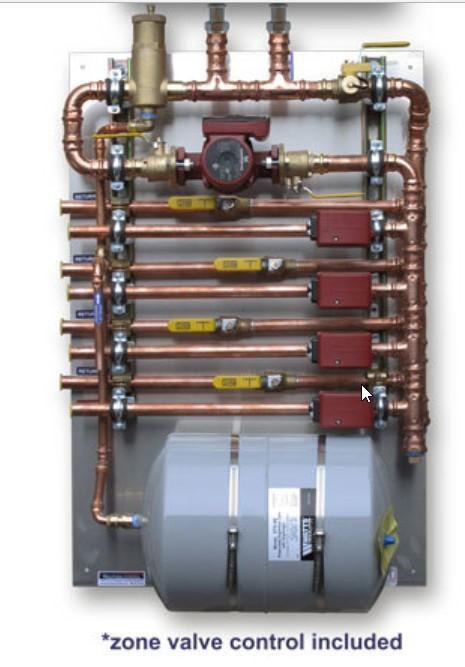 Pre-Fab Pump Panels – Zone Valves
SKU:
Pre-Fab_Pump_Panels_____Zone_Valves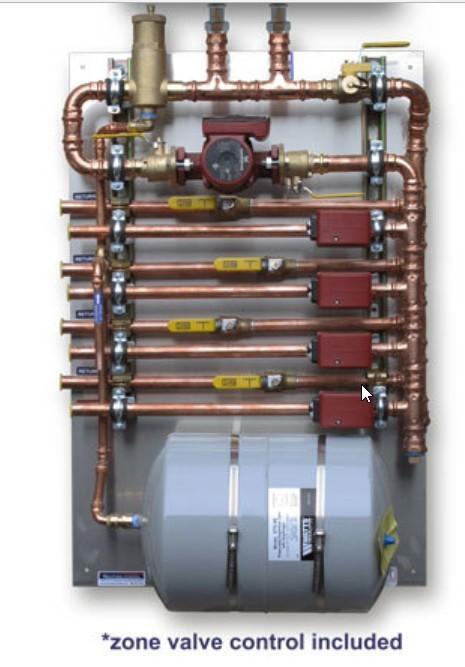 Pre-Fab Pump Panels – Zone Valves
Custom made pump panels utilizing one larger ECM pump motor and multiple zone valves. This is a cost effective and energy savings means of creating a large scale hydronic system with multiple zones. Designed around the Arctic Heat Pump, each zone is controlled by a single zone valve and the centrally controlled pump operates on constant speed pressure differential adjusting the flow rate as need when zones open and close. Comes complete with 1 ¼-1 ½" main line and 1" zone lines. 2-5 zones can be added. Optional Heat Pump cooling zone includes 3-way valve, Hydronic separator and additional cooling pump.
Primary/Secondary loop system
Choice of two, three, or four secondary loops with Grundfos zone valves
Taco switching relay sized for pump system specified
Watts expansion tank
Everything securely mounted to an aluminum panel 24"x 36" sized to fit on wall directly beneath boiler.